Written by The Licorice Gallery
Friday, 14 November 2008
LG) How did you become involved in cycling?
DP) I became involved through family friends; Ashley Sheard who used to race when I was younger.
Best win/ or most satisfying performance so far?
Winning the Grafton this year 2008 something I had wanted to do since coming third in 2001.
How many kmsí would you train a week on average?
I would average between 600-1000km depending on the time of the year.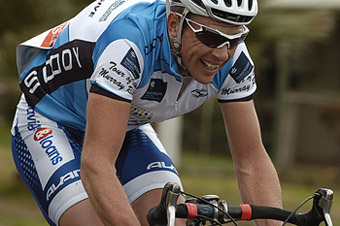 Favourite training ride / region?
I love my home town in Bendigo, you have a bit of everything and it is very rider friendly and has so many talented riders.
Favourite race?
My Favorite race is the Melbourne to Warnambool. I grew up watching it and have always ridden well there but had every place but a win, so I will keep trying.
Biggest influence on your career?
I would say Laurie Naughton, he coached me from when I started and I still go to him for advice now.
Other sporting interests?
I used to play soccer when I was younger and love watching just about anything.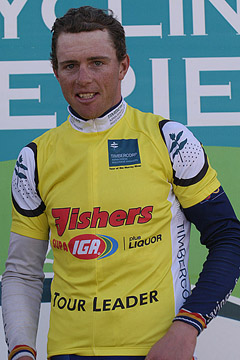 Hardest hill climb (training / race)?
Mt Baw Baw.
Favourite food?
A good steak and veggies.
Favourite drink?
Coffee.
Three people you would like to go on a training ride with?
I have to say Lance (Armstrong), Jennifer Hawkins, oh and my fiancť, when we donít argue!
Best place visited through cycling?
The year I had with the AIS under 23 program in Italy, itís just a real nice place.
Favourite band or music?
Anything, depends on the mood.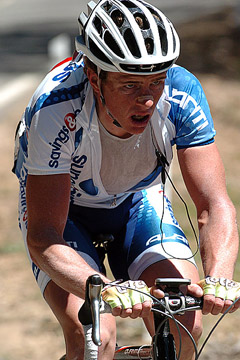 Brand of bike you currently race on?
Avanti Corsa.
Whatís the best thing about cycling / racing?
Going places and meeting new friends, it can take you anywhere.
Advice you would give a junior cyclist wishing to break into the sport?
Take your time and keep trying when times are tough.
Team / sponsor?
Savings and Loans; Bouwmeester wheel; Gaerne sohes.
Currently live?
Bendigo.
When were you born?
Ninth of June 1980.
Where were you born?
Bendigo.
David Pell thanks for spending some time off the saddle on The Licorice Gallery.
15/11/2008.
Last Updated ( Wednesday, 19 November 2008 )