Written by The Licorice Gallery
Wednesday, 16 May 2007
Darren Young welcome to off the saddle


LG) What has been your favourite race? DY) I would have to say either the Bendigo Madison or the Madison at the World Cup in Sydney.

Most satisfying win? Bendigo Madison about four years ago .

Hardest hill climb? Heartbreak hill at the back of Sheffield ( Sheffield is about 50 minutes drive Northwest of Launceston)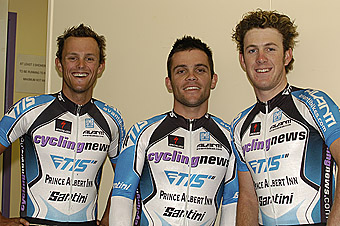 Favourite food? Lollies.
Favourite drink? Coke

Who has been the biggest influence on your career? Would have to be my father for sure (Daryl).

Do you have a favourite band or music? At the moment M & M.

Best place visited through cycling? Slovenia.

Three people you would most like to go on a training ride with? Lance Armstrong, Kylie Minogue and Tammin Sursok ( Former Home & Away star)

Other sporting interests? I don't mind tennis, don't get to play much, and swimming. It's great down at the beach.

Fastest track you have raced on? Bordeaux in France.

Do you have a favourite TV show? Simpsons and Seinfeld.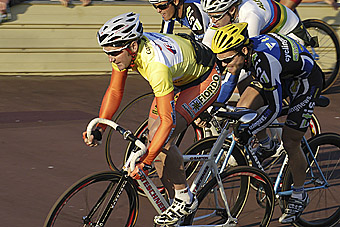 Worst injury or crash? The broken collarbone i've got at the moment. I got hit by a car in Melbourne.

Can you remember the first bike you owned or rode? I don't think it had a name, we stuck Gios stickers on it.

Advice to any junior or competitive cyclist trying to break into the sport? Be dedicated from about 17-18 onwards, don't worry about too much until you are 18 then have a real go.

Born; Latrobe, 1/5/1976.

Lives; Richmond, Victoria.


Darren Young thanks for spending some time off the saddle on the Licorice Gallery